An experimental film and inflatable project
Directed by HUW WAHL
Produced by HUW WAHL and AMANDA RAVETZ
Video by HUW WAHL, AMANDA RAVETZ and GRANT GEE
Edited by HUW WAHL, with assistance from AMANDA RAVETZ and advice from GRANT GEE
Featuring soundtrack by AMM, PHIL MINTON and the ACTION SPACE ARCHIVE
Featuring contributions from KEN TURNER, MARY TURNER, CAROLINE BAGNALL, RICK HARPER,
THEO TANSER, JASON TURNER, JOHAN SIEBERS, ALAN NISBET and KEN WORPOLE

Sound design and recording by SIMON CONNOR
Run time 86 minutes
DESCRIPTION
Founded by my father Ken Turner and his wife Mary Turner in 1968, Action Space used large inflatable sculptures to create interventions into public spaces. By bringing together artists, performers, dancers, painters and musicians, the movement sought to produce cultural democratic spaces for art, education and creative play outside of the restrictive space of the gallery system. This film looks at those years between 1968 and 1978, exploring contemporary and pertinent issues around public/private space, individual/collective creativity, community and responsibility, emancipation and play. It features archive footage alongside discussions with key members of the movement, present-day writers and theorists. The film is based around the making of a new inflatable sculpture within which contemporary performances and happenings are staged.
Funded by The Henry Moore Foundation and The Michael Davies Charitable Settlement
REVIEWS, PRESS, COMMENTS
"Huw Wahl's new documentary is a meditative, visually rich portrait of this band of dreamers (...) It conjures up the possibility of a national canon of inflatable culture"
Sukhdev Sandhu, Sight and Sound magazine, September 2016

"Wahl presents a portrait of the project not just as the bizarre and vanished possibility it was, but as a very ordinary family affair, a project of everyday life."
The Wire magazine, January 2017

"Wahl uses astonishing archival footage in a subtle and inventive way, combining it with a personal narrative and contemporary commentary to raise pertinent and awkward questions about art as play and its claims to empower communities. Much more than glorious nostalgia for a time of seemingly unbridled creative freedom, played out in a public realm before its compromise by the heavy hand of health and safety and encroaching privatisation, the film also evokes a sense of possibility. This is echoed by the laborious and collective making of an inflatable for today, a process whose documentation runs throughout the film. At a time when art is being coopted for instrumentalist agendas, Action Space is a timely reminder of the potency of art behaving badly."
Bryan Biggs, Artistic Director of the Bluecoat in Liverpool

"Action Space was one of the most exciting and innovative organisations in the UK, creating extraordinary community projects that brought together performers, designers and artists with schools, neighbourhood groups and many others. Huw Wahl's proposal to create this film through the construction of an inflatable is a playful way to explore these themes and will give a unique contextual setting to stimulate debate and action."
Sir Ken Robinson, Educationist

Amuse|iD Magazine article
"...the take home isn't as nostalgic as seeking to recreate the Action Space moment. We can take a sense of possibility and experimentation from Action Space's work instead." - 'How Giant Inflatables Blew Up the Art World', a Review in Amuse/iD magazine - 21-04-16"

The Film Programme, Radio 4
Francine Stock visits the Flatpack Festival in Birmingham, broadcast 24/04/2016



University of Westminster article on the building of the inflatable
"Founding members of Action Space and volunteers will spend 7 days building a new air structure which will both feature in, and be used as a venue for, the resulting artists' film."
SCREENINGS
Cité de l'architecture & du patrimoine - Oct 6th 2021 - Feb 14th 2022, Paris, France
Film extracts on display as part of the exhibition: Aerodream. Architecture, design and inflatable structures 1950-2020
Centre Pompidou-Metz - Jan 30th 2021 - August 23rd 2021, Metx, France
Film extracts on display as part of the exhibition: Aerodream. Architecture, design and inflatable structures 1950-2020
London Short Film Festival - Jan 12th 2019, Air Draft / Grow, Hackney, UK
Film Screening on an inflatable barge
Floating Utopias exhibition - May 19th 2018, NGBK, Berlin
Film Screening as part of exhibition
'Cultural Democracy - yesterday, today and tomorrow' - April 4th 2018, Manchester University, UK
Film Screening as part of symposium
Krafta International Art Making Film Festival - September 28th 2017, The Lighthouse, Glasgow
Film Screening
MAC Birmingham 2017, Birmingham, UK
Film displayed as part of Futuremakers exhibition
Architects of Air inflatable - September 23rd 2017, Barnsley, Yorkshire
Film screening with Q&A
Abacus Exhibition, Bluecoat - September 2017, group exhibition July 21 - October 1, screening date TBC, Liverpool
Part of group exhibition + film Screening
Rogue Cinema, Rogue Studios - March 5th 2017, 7pm, Manchester
Film screening with Q&A
Sheffield Hallam University, Gravity Lecture Series - February 9th 2017, 4:30pm, Sheffield
Film screening with Q&A
Somerset House, Utopia Think Tank Weekend - January 21st 2017, 3pm, London
Film screening with Q&A
Regent Street Cinema - 14th December 2016, 6:30pm, London
Film screening and Q&A with Huw Wahl, Ken Turner and Johan Siebers
Leeds International Film Festival - November 10th 2016, 6PM, The Tetley, Leeds
Film screening with Q&A
FIAC, Paris Contemporary Art Fair - October 22nd 2016, 3pm, Paris
Film screening
Putting Space into Action - Friday 30th September 2016, Huddersfield University
Day Symposium on ideas surrounding Action Space, organised by the Centre for Sculptural Thinking. With screening and discussion on the film from Huw Wahl, Amanda Ravetz, Ken Turner and Simon Connor.
FILAF 2016, The International Art Book and Film Festival - Friday 24th June 2016, Perpignan, France
Winner of Prix Filaf d'Argent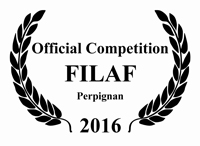 Into Action: the Politics of Play and Participation - Friday 20th May 2016, Primary Nottingham
Symposium and AV archive performance by Huw Wahl and Simon Connor
Amanda Ravetz in conversation with Huw Wahl and Simon Connor
Flatpack Film Festival - Saturday 23rd April 2016, Birmingham
Film screening followed by Q&A with Huw Wahl, Amanda Ravetz, Simon Connor, Ken Turner and Caroline Bagnall
AV archive performance by Huw Wahl and Simon Connor inside inflatable
Amanda Ravetz in conversation with Ken Turner inside inflatable
Click here for PDF of events
RELATED BOOKS
Action Space Extended by Mary Turner: available on Amazon
Crashing Culture by Ken Turner: available on Amazon
STILLS FROM THE FILM AND ARCHIVE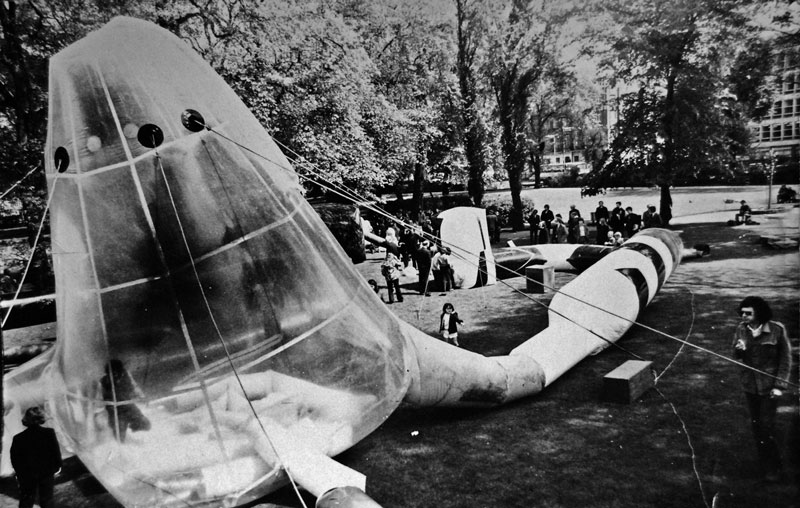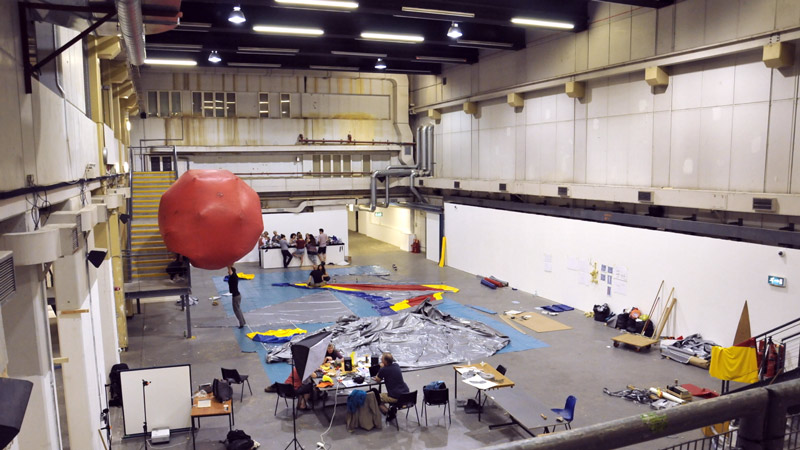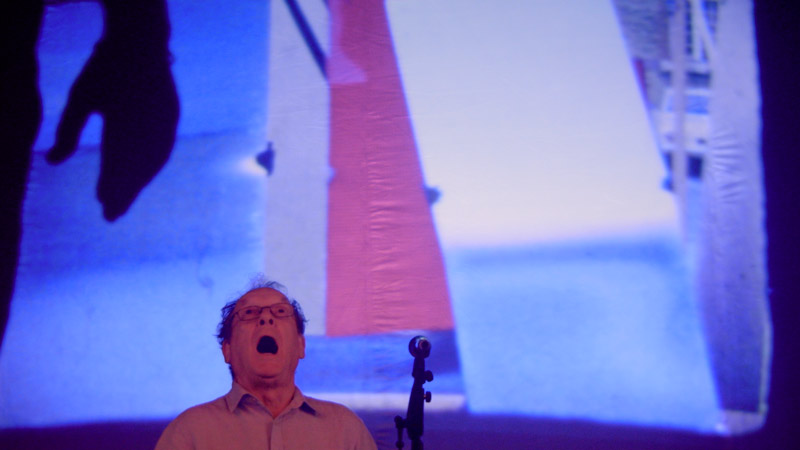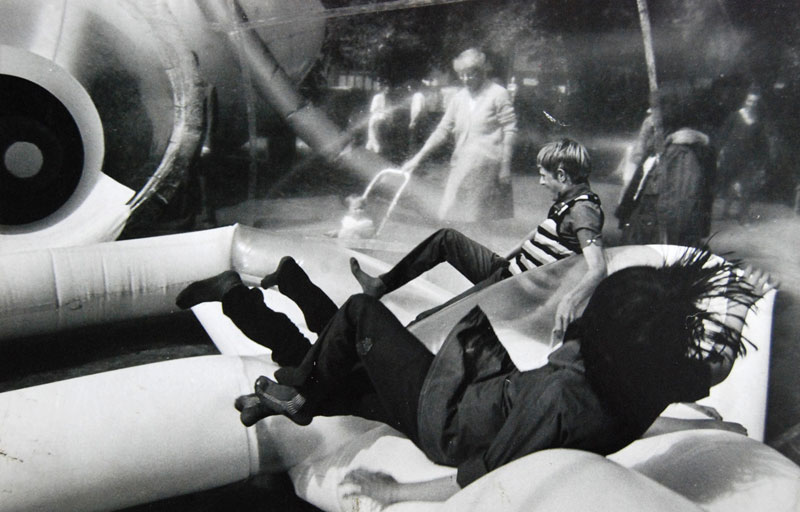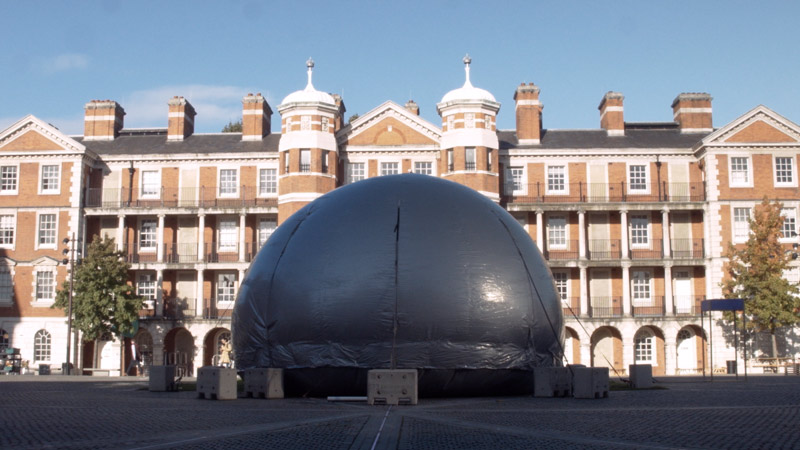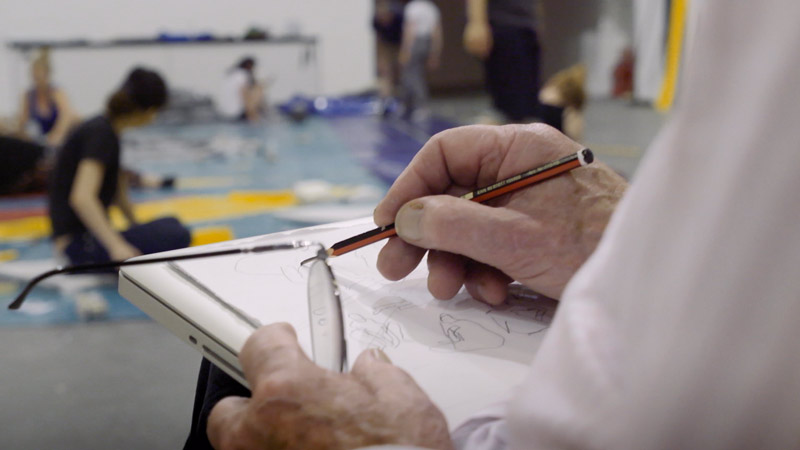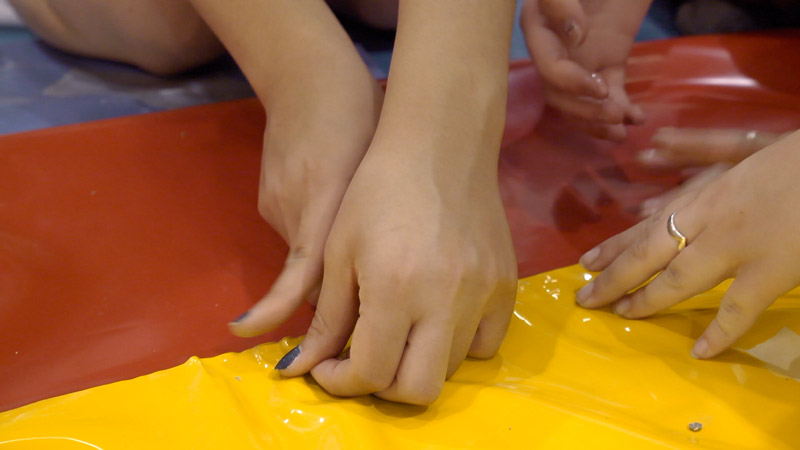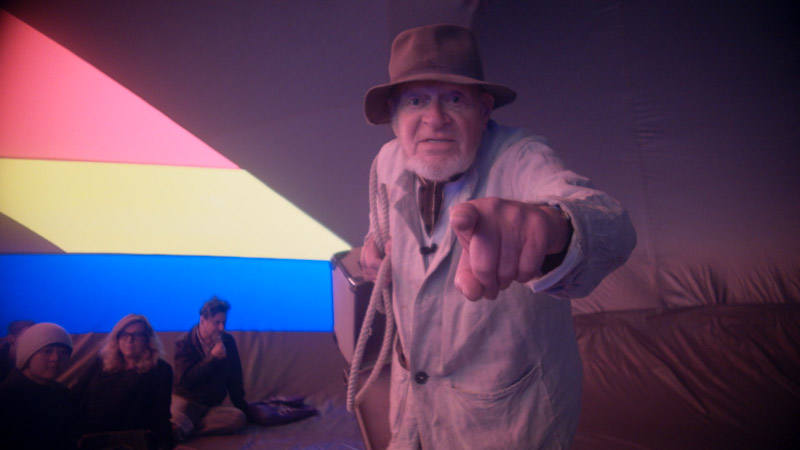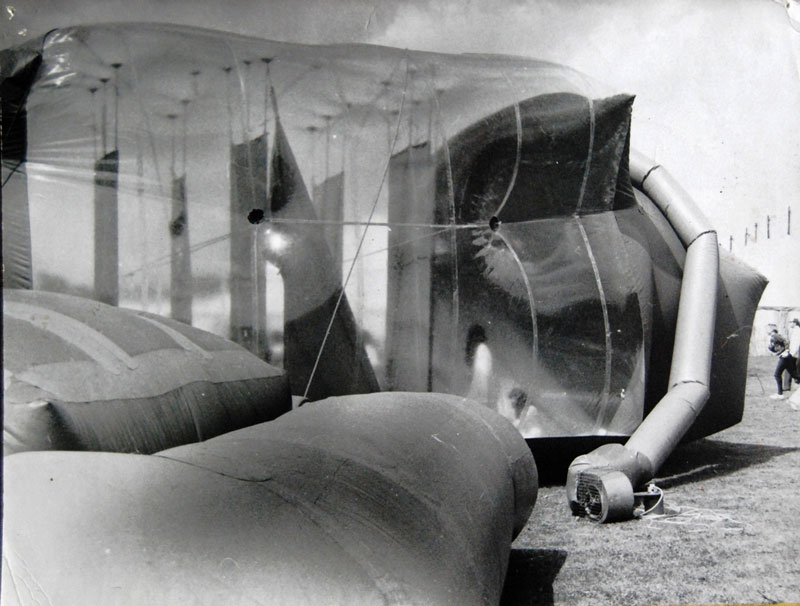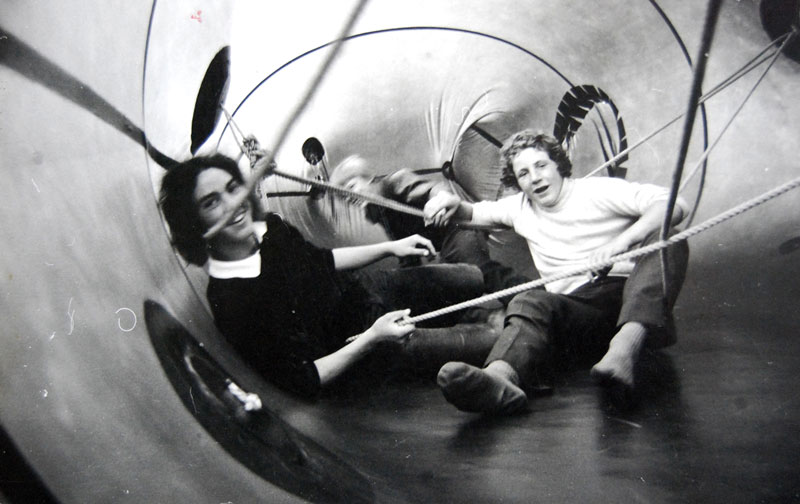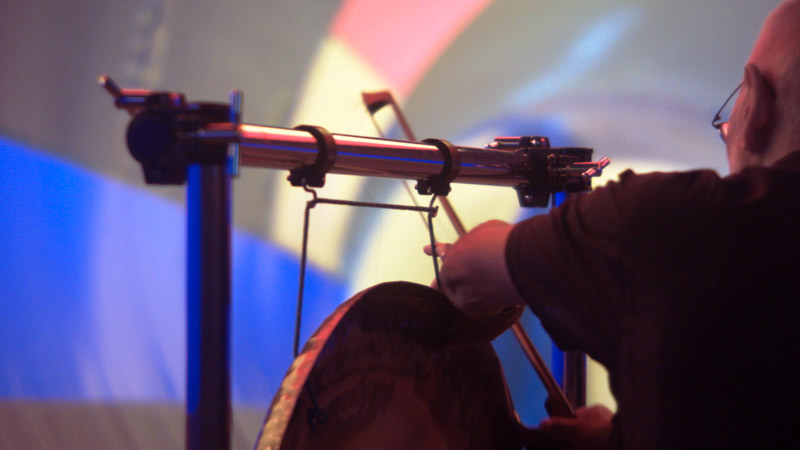 PRODUCTION PHOTOS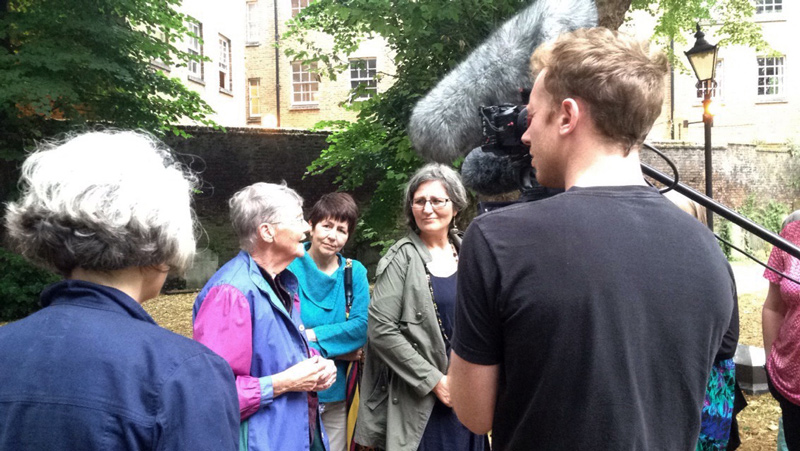 Huw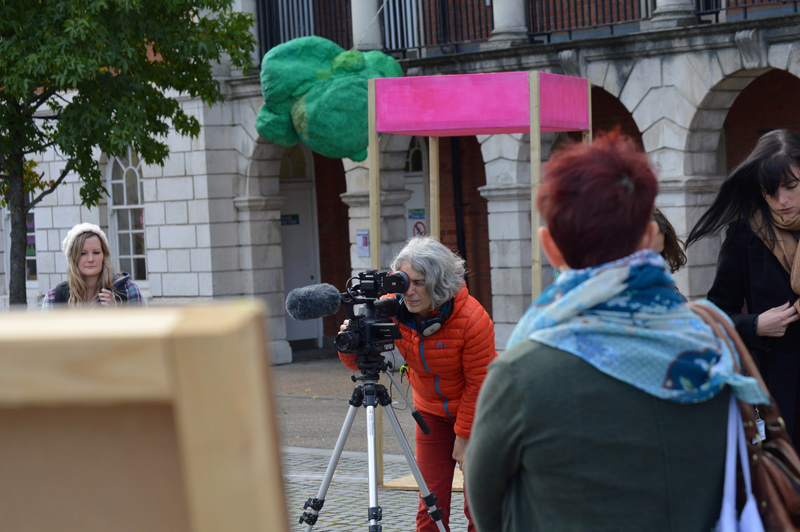 Amanda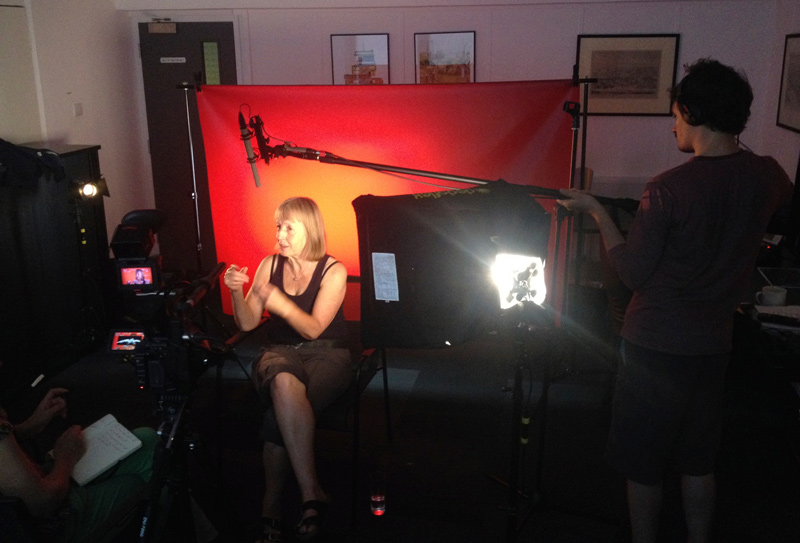 Simon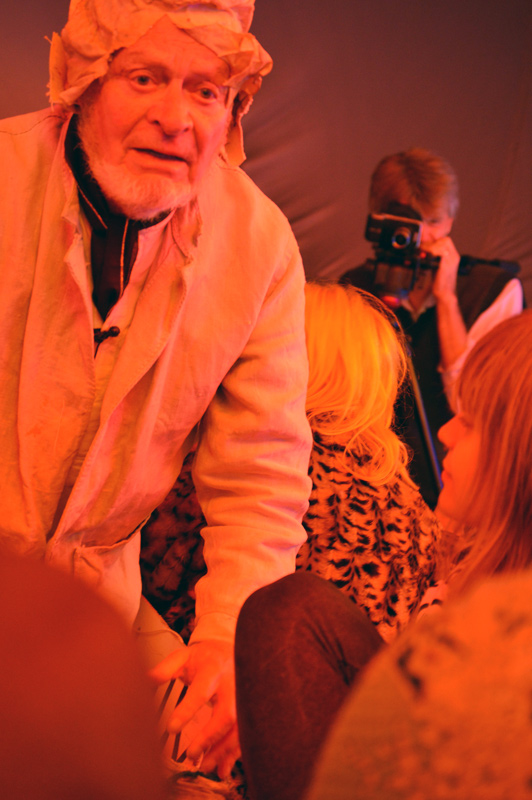 Grant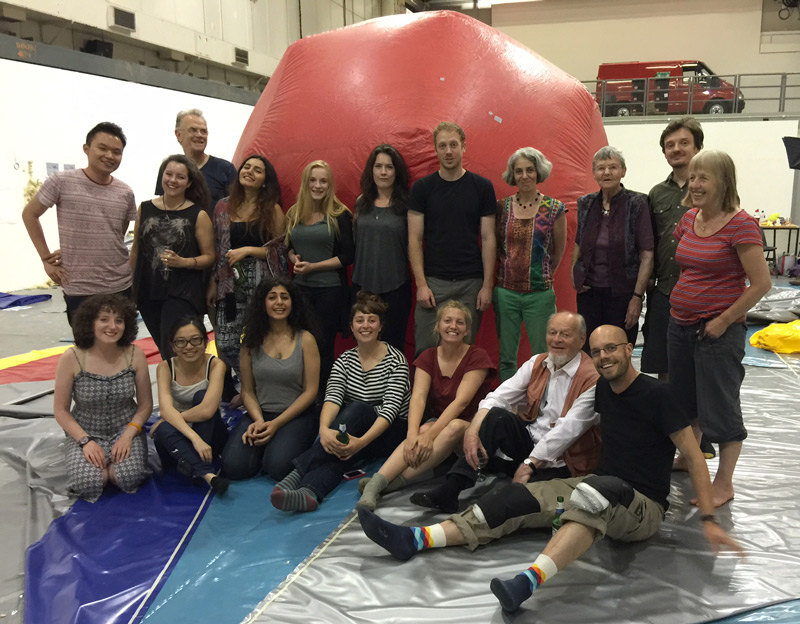 Inflatable builders at Ambika P3 Gallery