Directed, filmed and edited by HUW WAHL
Featuring poetry by HERBERT READ
Featuring contributions from Herbert Read, Allan Antliff, Lee Beard, Lucy Beckett, Danielle Child, Naom Gabo, David Goodway, Gavin Grindon, Luis Jacobs, Leena Kore-Schroder, Graham Moss, Tim Newman, Catherine Nutting, Michael Paraskos, Brian Patten, Antony Penrose, Ben Read, Piers Paul Read, Ann Saddlemyer, Robin Skelton, Ken Turner, George Woodcock, Jerry Zaslove.

Sound design by SIMON CONNOR
Run time 55 minutes

DESCRIPTION
Co-founder of the ICA, Herbert Read (1893-1968) was an influential art critic, poet and commited anarchist. In his 1943 essay, To Hell with Culture, Read laid out his ideas for a civilisation based on cooperation in which culture would no longer be a commodity, separated from society, but an integral part of everyday life. In this film, director Huw Wahl engages in conversations with artists, poets, curators, historians and Herbert Read's own children, to ask how we can apply Read's ideas and approaches to the commodification of culture in our contemporary society. Including unseen archival material of Herbert Read, his poetry and the North Yorkshire landscape where he was born, this is an immersive portrayal of Read's life and work. (Description taken from ICA website).
REVIEWS, PRESS, COMMENTS
"One of the most sensitive and intelligent evocations of an important individual that I have seen in a long time." Professor Anne Douglas, Gray's School of Art.
"A great film...really wonderful to connect with Herbert Read again." Gregor Muir, Director of the Institute of Contemporary Arts (ICA).
Article on the film in 'the Oxonian Review' http://www.oxonianreview.org/wp/to-hell-with-culture/
Featured on 'Rear Window' - The World Today with Tariq Ali
DVD
Available at the ICA shop: https://www.ica.org.uk/shop/dvds/hell-culture
Letter Press printed by Graham Moss at Incline Press
SOLD OUT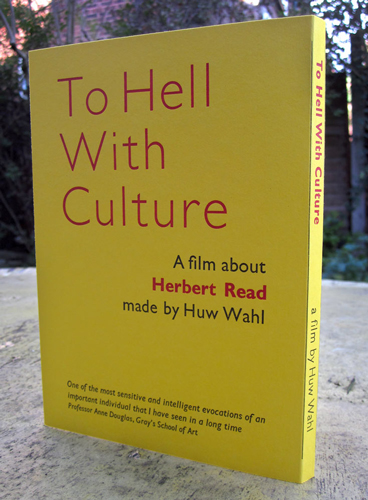 SCREENINGS 2014
2nd April - London Premiere
Premiere at the ICA, with Panel of Huw Wahl, Gregor Muir (director of the ICA), Ben Read (Herbert's Son), Michael Paraskos (Author of 'Re-Reading Read')
http://www.ica.org.uk/whats-on/hell-culture-discussion
10th April - Edinburgh
Edinburgh College of Art
https://www.facebook.com/events/467764743352721
1st May - Manchester
At Federation House, Hosted by Filmonik and Castlefield Gallery
https://www.facebook.com/events/230223840510295
8th May - Newcastle
Hosted by The Newbridge Project
http://thenewbridgeproject.com/screening-huw-wahl-to-hell-with-culture/
10th May - Oxford
Hosted by Modern Art Oxford. As part of 'Test Run Symposium: The Value of Making' with Prof Anne Massey and Prof Rebecca Fortnum.
http://www.modernartoxford.org.uk/whats-on/test-run-symposium/about
27th May - London
Chelsea College of Art and Design
http://www.chelseasalonseries.com/to-hell-with-culture.html
7th June - Helmsley
Helmsley art centre, Yorkshire
http://helmsleyartscentre.e-vps.net/whats-on/to-hell-with-culture
10th June - Oxford
The Shulman Auditorium, The Queens College Oxford
6:45. followed by a panel discussion between Dr Michael Whitworth, Dr Michael Paraskos, Ben Read and Huw Wahl
24th June - Preston
UCLAN university research symposium, media factory, 1.20pm
http://www.uclan.ac.uk/research/environment/groups/photography_research_group.php
8th August - Skipton
Beacons Festival
http://www.cinenorth.co.uk/film_detail.php?ID=1418
3rd September - Loughborough
Anarchist Studies Conference 2014, Loughborough University
http://anarchist-studies-network.org.uk
12th September - Larnaca, Cyprus
University of Nicosia, European Art Education Conference 2014 (EAEC/2014)
http://enqui7024.wix.com/eaec#!wahl/c1hnj
19th September - Berlin
DOKU.ARTS Film Festival, Zeughauskino
http://doku-arts.de/2013-14/en/programme
22nd September - Manchester, Ancoats
Upper Space - Politika exhibition
http://upper-space.org/projects/politika/politika-program/
10th October - Chicago
University of Eastern Illinois
https://www.eiu.edu/calendar/index.php?eID=16266
18th October - London
Anarchist Bookfair
http://anarchistbookfair.org.uk/
23rd October - Liverpool
The Bluecoat
http://www.thebluecoat.org.uk
30th October - Manchester, MMU
Manchester School of Art. Screening as part of 'To Hell with Culture?', a symposium re-examining the commodification of culture in contemporary capitalism
http://arthist.net/archive/7302
November 10th - Leeds
Leeds International Film Festival, Hyde Park Picture House
http://www.leedsfilm.com/films/hell-culture
4th December - Leeds
The Tetley, in collaboration with The Centre for Sculptural Thinking, University of Huddersfield
http://thetetley.org/first-thursday/
8th December
Goldsmiths University

2015 SCREENING DATES
7th April - Brighton
The Cowley Club
https://www.facebook.com/cowleyclub/
16th April - London
The Bedford, Horsham
http://www.velodog.demon.co.uk/
16th April - Aberdeen
Ruthrieston Temporary Studio
Poster in PDF
STILLS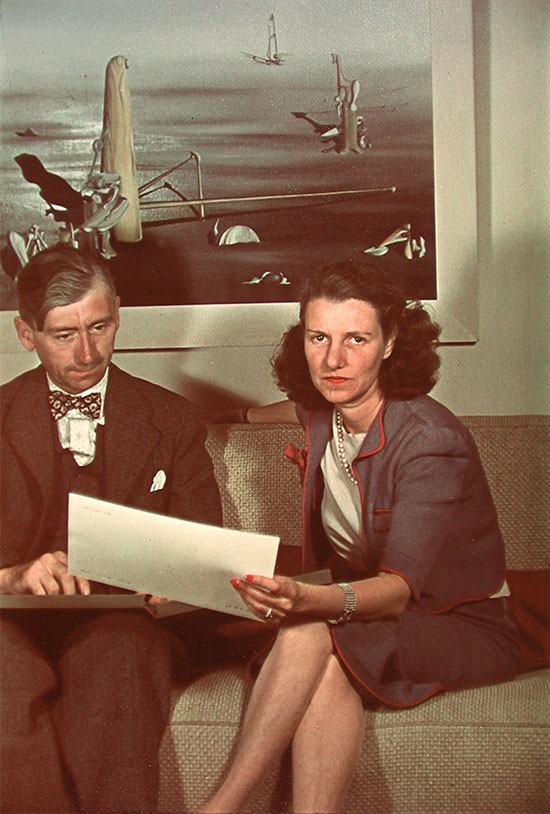 Read and Guggenheim both looking uncomfortable
PRODUCTION PHOTOS